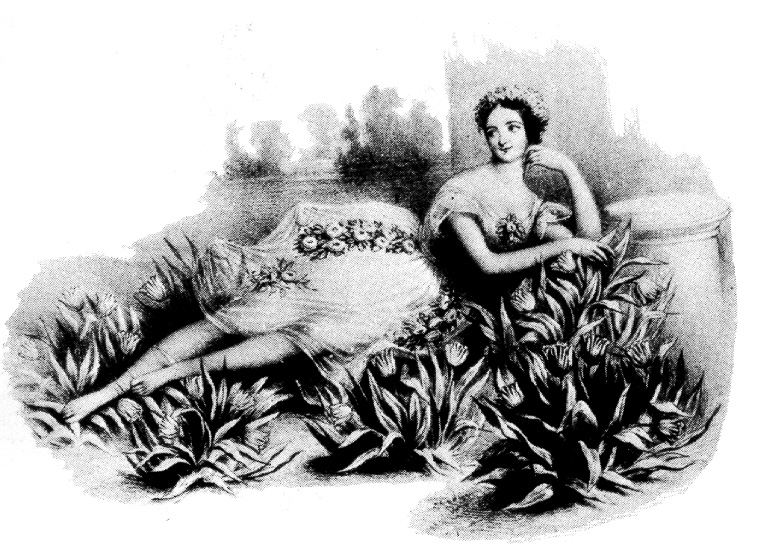 Texts / Detailed biography
MARIE TAGLIONI (April 23, 1804 – April 24, 1884)
1804-1810: Marie Taglioni was born in 1804 in Stockholm, Sweden, in a dancing family. Her father, the Italian Filippo Taglioni, was a well-known dancer and choreographer, with a brother, Salvatore Taglioni, who was a dance master in Naples, Italy.
On the other hand her mother, Sophie Karsten, daughter of the noted singer Christopher Karsten, was an actor and dancer too. Sophie and Filippo had two sons, Marie and Paul, who became a dancer and choreographer, and was the partner of Marie is some of her performances.
"Will that little hunchback even learn to dance?"
Marie Taglioni started taking ballet lessons at a very young age, but her teacher discarded her soon (in 1810, at the age of six) because of her hunchback. This was the reason why her father Filippo decided to start teaching her ballet with a really hard training to follow, composed of six hours of daily practice. He instructed our famous ballerina "in a modest, light, delicate style, placing emphasis on elevation and pointe technique" (New World Encyclopedia).
1811-1820: Marie Taglioni is famous for her strength and delicacy and her weightless technique, characteristic of her way to dance en pointe. It was during these years of training that her muscles started getting stronger and her skills were disclosed.
1821-1830: Filippo was famous to have been pitilessly severe. The hard training showed his results during the first public debut of Marie, which took place in Vienna in 1822, when the dancer was 18 years old. She danced in a ballet choreographed by her father, and called La Reception d'une jeune nymphe a la tour de Terpsichore. Fanny Ellsler, who became later one of the rivals of Marie Taglioni, danced in the corps de ballet for this performance.
In 1827, at the age of 23, Marie made her debut at the Paris Opéra performing in the Ballet de Sicilien. The main characteristic of Taglioni's pointe work is the lightness and quiet strength that no other ballerinas had in that period. In fact this used to be just an acrobatic exercise. She used to dance in soft ballet shoes, which allowed her to stand very high on demi-pointe.
She performed in Paris for the next 10 years, becoming famous not only for her legendary grace in supernatural story ballets, but also for her excellent character dancing. She also did not focus just on ballet performances: in fact she danced also in two operas, Robert le Diable and Le Dieu et la Bayadère, becoming perhaps the first bayadère in ballet history.
1831-1840: Her true rise to fame happened in 1832 with La Sylphide, a ballet choreographed by her father Filippo. This ballet reached a great success because of his new structure: in fact Marie was the first ballerina who danced en pointe for the work's entirety. A curiosity is that she was not using the pointe shoes as we know them right now, but she used to dance with normal ballet slippers with reinforcement in the block of the shoes (Fig. 1).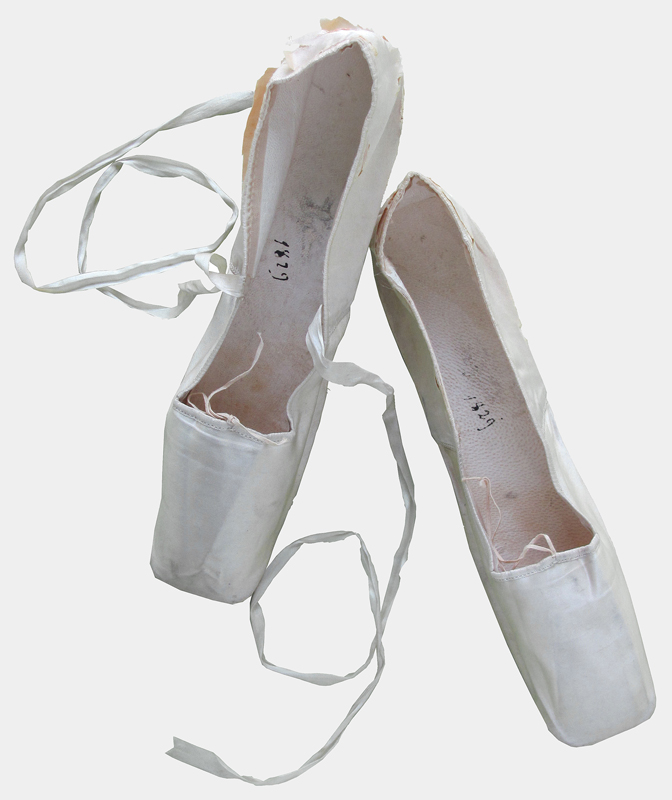 Fig. 1 – Marie Taglioni's pointe shoes.
Because of this incredible performance Marie Taglioni became the first star of the Romantic ballet era, replacing the classical style with her long and white tutu created by Eugène Lami, a French painter and lithographer. As it is explained in the article of Renee Renouf (posted on DanceTeacher Magazine), "the Romantic ballerina was meant to be an elusive, idealized creature: from her flowing white costume to the way in which she balanced delicately on her toes and fluttered across the stage, she was always just out of the hero's reach".
The distinctive traits of the Romanticism are the ballerina's postures and the port de bras: a lot of Dance Historians confer them to the typical way of dancing of Marie Taglioni. In fact it is presumed that Filippo Taglioni created those movements for her daughter, to hide Marie's hunchback.
Renee Renouf continues her articles saying that "whatever the handicap, Taglioni became known for her ethereal style: curved arms overhead, framing her face, a forward body posture with the legs in fourth position on pointe and the shoulders slightly tilted in efface, her forefinger under her chin".
I think that the print made by Alfred Edward Chalon in 1845 shows perfectly this image and idea of the Romantic ballerina (Fig. 2).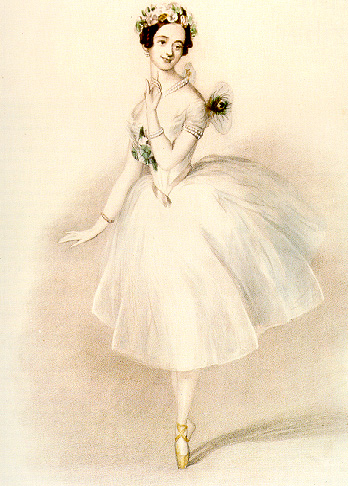 Fig.2 - Marie Taglioni in the ballet "La Sylphide".
La Sylphide is a dramatic Romantic ballet which speaks about a young Scottish man who falls in love with a sylph, when he was about to be married. Unfortunately when he finally succeeds in catching the fairy she dies. This ballet explains the impossible love between a human and a spirit, "focusing on mans'inherent temptation for the unknown and sometimes dangerous life" (Treva Bedinghaus, Dance Expert).
Through the en pointe performance, Taglioni wanted to make an illusion that the young sylph was a spirit floating in the stage, creating a big contrast with the rustic movements of the Scottish peasant.
(There are two version of La Syplhide. The second one was created by the choreographer August Bournonville, and it is the version that it is still performed in our theatre).
With this amazing performance Marie Taglioni began one of the world's most famous dancer. "She was one of the first true celebrity of the 19th Century in Europe, inspiring merchandise bearing her image, what today would be called product tie-ins" (Encyclopedia). Carol Lee, in Ballet in Western Culture, wrote that she was "one of the very few ballerinas who have ever assisted in creating a new style of dancing". Women of her period started emulating her hairstyle, and little girls used to play with La Sylphide dolls. We can say that during her life a "Taglioni mania" was spread all over the world: all kinds of things started being called with her name, it did not matter if they were caramel, cakes or hairstyles. The most incredible episode happened after her last performance in Russia (in 1842), when a pair of her ballet shoes was sold, cooked and in the end eaten by a group of ballet fans.
Meanwhile Marie was becoming famous with her role as a mistic and magic sylph, an other ballerina caught the attention of the ballet audience: her name was Fanny Ellesler, a human, earthbound and voluptuous dancer. As we have already said, she was in the corps de ballet of the debut performance of Marie Taglioni, in Vienna. After some years she reached enough success to become the main Marie's rival.
This rivalry reached his highest level when the director of the Paris Opera offered a contract to Fanny Ellesler, who made her first debut in 1834 with the ballet La Tempete. This event divided Paris into two camps, pro-Marie and pro-Fanny.
Fanny tried also to represent the sylph as Marie had done some years before, but her style failed it. That was the reason why she left Paris and decided to continue her career in America.
In 1835 Marie married Count Gelbeit de Voisins, but unfortunately she did not have an happy personal life. The couple had two children, but after just three years of marriage they decided to divorce. The main problem was that the Comte did not approve her frequent travels and asked her to give up on her dancer career, which she refused to do.
Then she decided to leave the Paris Opera (Fig. 3) and to move to St. Petersburg in 1837, after having signed a contract with the Mariinsky Ballet (known also as the Kirov Ballet).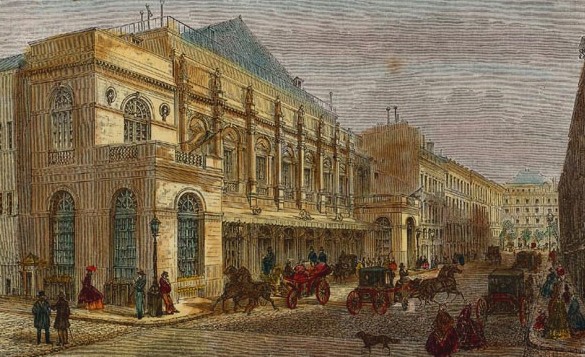 Fig. 3 – The image represents the Salle Le Peletier, which was the home of the Paris Opera from 1821 to 1873. This was the theatre in which Marie Taglioni used to perform.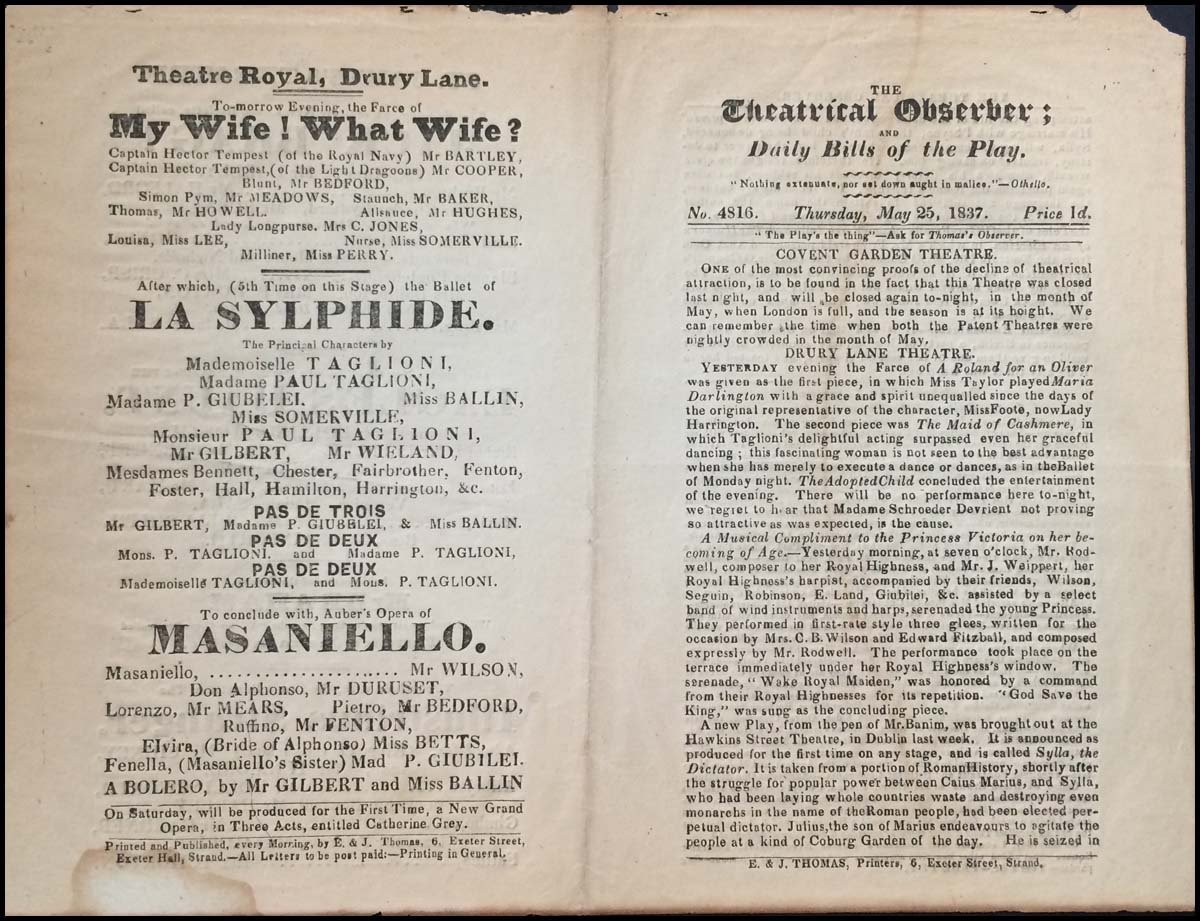 Fig. 4 – Original advertisement of La Sylphide's performance, made in 1837 in a "Theatrical Observer" pamphlet.
Russia: It was here that Marie reached the apex of her career, dancing for the Russian audience for five years, from 1837 to 1842. Her contribute to the development of Russian ballet is evident and spectacular. Marie captivated the Russian audiences since her first performance of La Sylphide at the St. Petersburg Imperial Ballet (Fig. 4).
Russian started referring to her as "them" Marie Taglioni, loving fully her romantic spirit in line with the mood spread in the country during those years.
The soviet ballet critic Lubov Blok wrote about her in 1930, saying that "All that romantic poetry, painting and music could express, Taglioni could express in her dancing". During the five years that she spent in Russia she never went to Moscow. There have been a lot of negotiation about a tour in the capital, but in reality she never went there because she was not given the terms that she expected.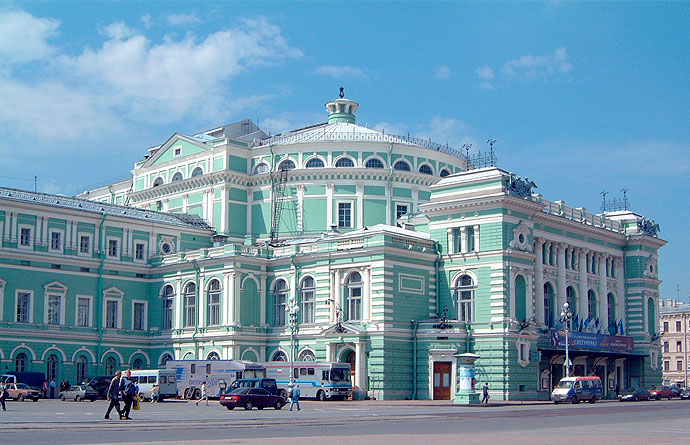 Fig. 5 – The Mariinsky Theatre in St. Petersburg (ex Imperial Mariinsky Theatre).
1841-1850: One of Marie's most famous performance in the last years of her career is the so-called Pas de quatre (Fig. 6), performed in 1845. This is a performance created by the French choreographer Jules Perrot for the Queen Victoria, with the purpose of showcasing the talents of the most influent ballerinas of that period: as we can see in the picture the dancers of this performance were Marie Taglioni, Carlotta Grisi, Fanny Cerrito and Lucile Grahn.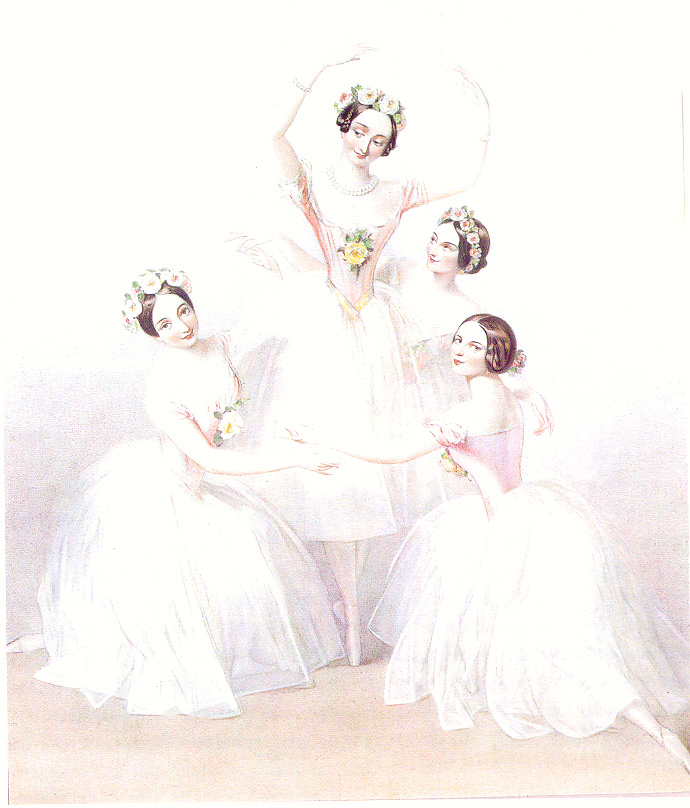 Fig. 6 – Pas de quatre. Alfred Edward Chalon, 1845.
In 1847 she retired from performing and she moved on LakeComo in northern Italy. She restored a villa of the 18th century that is now a luxury hotel (Fig. 7).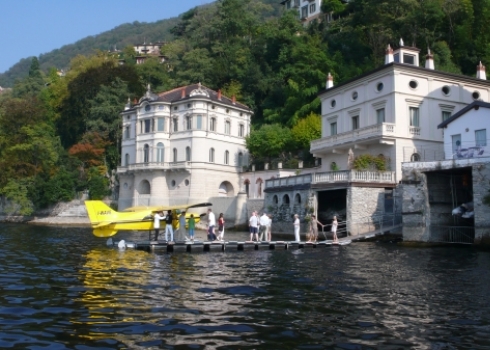 Fig. 7 – Villa Maria Taglioni.
She later took up residence at the Ca d'Oro (correctly Palazzo Santa Sofia) on the Grand Canal in Venice (Fig. 8). This is a palace built between 1428 and 1430, that Marie modified removing the Gothic stairway from the inner courtyard and the ornate balconies overlooking the court.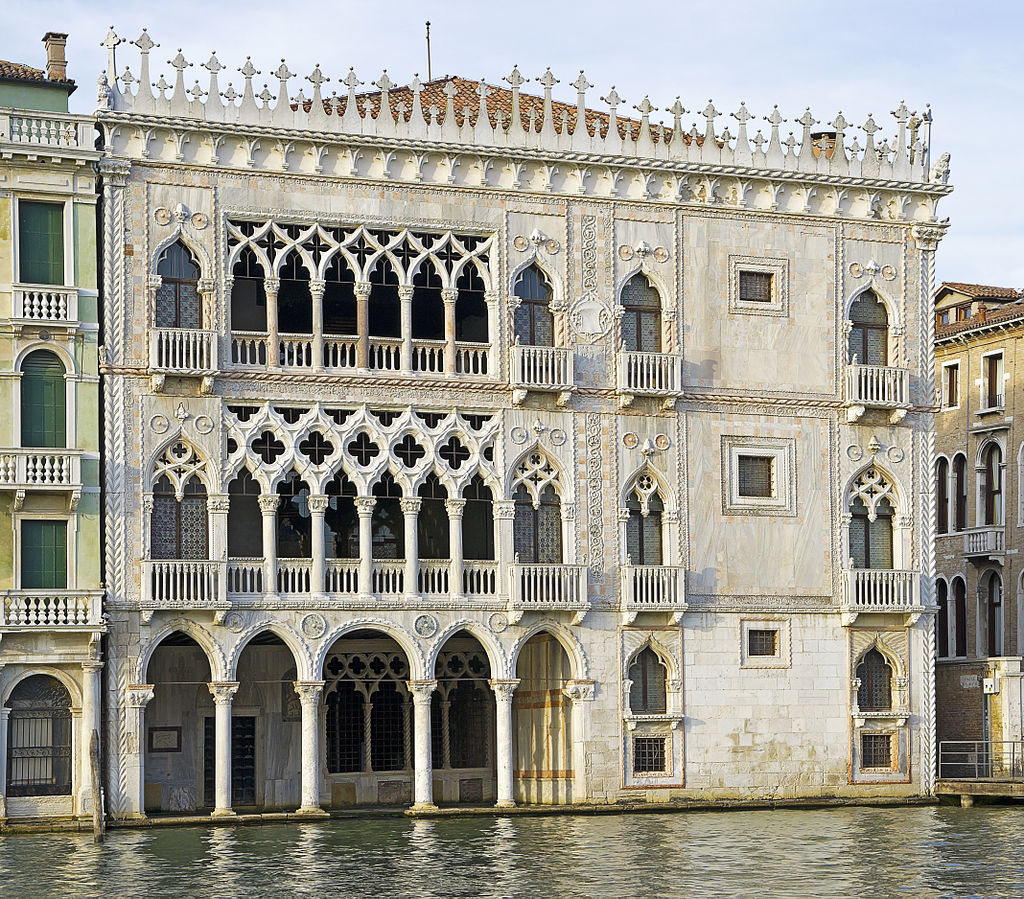 Fig. 8 – Palazzo Santa Sofia (known as Ca d'Oro). This is the facade overlooking the Venice Grand Canal.
The Times stated that, during her retirement in Italy, she was financially comfortable, having "a complete museum of jewellery and works of art".
1851-1860: Her retire did not last a lot: in fact she became bankrupt because of her father's misuse of money. For this reason she moved again in Paris in 1858 and became inspectrice de la danse at the Paris Opera Ballet, reorganizing the system of dance exams on stricter and more professional lines.
In 1856 the Austrian composer Johann Strauss II created the Marie Taglioni Polka (Op. 173) in her honour, incorporating all the music of the most famous ballets in which she had danced.
Marie created in 1860 her one and only choreographic work named Le Papillon (Fig.9), set up for her student Emma Livry.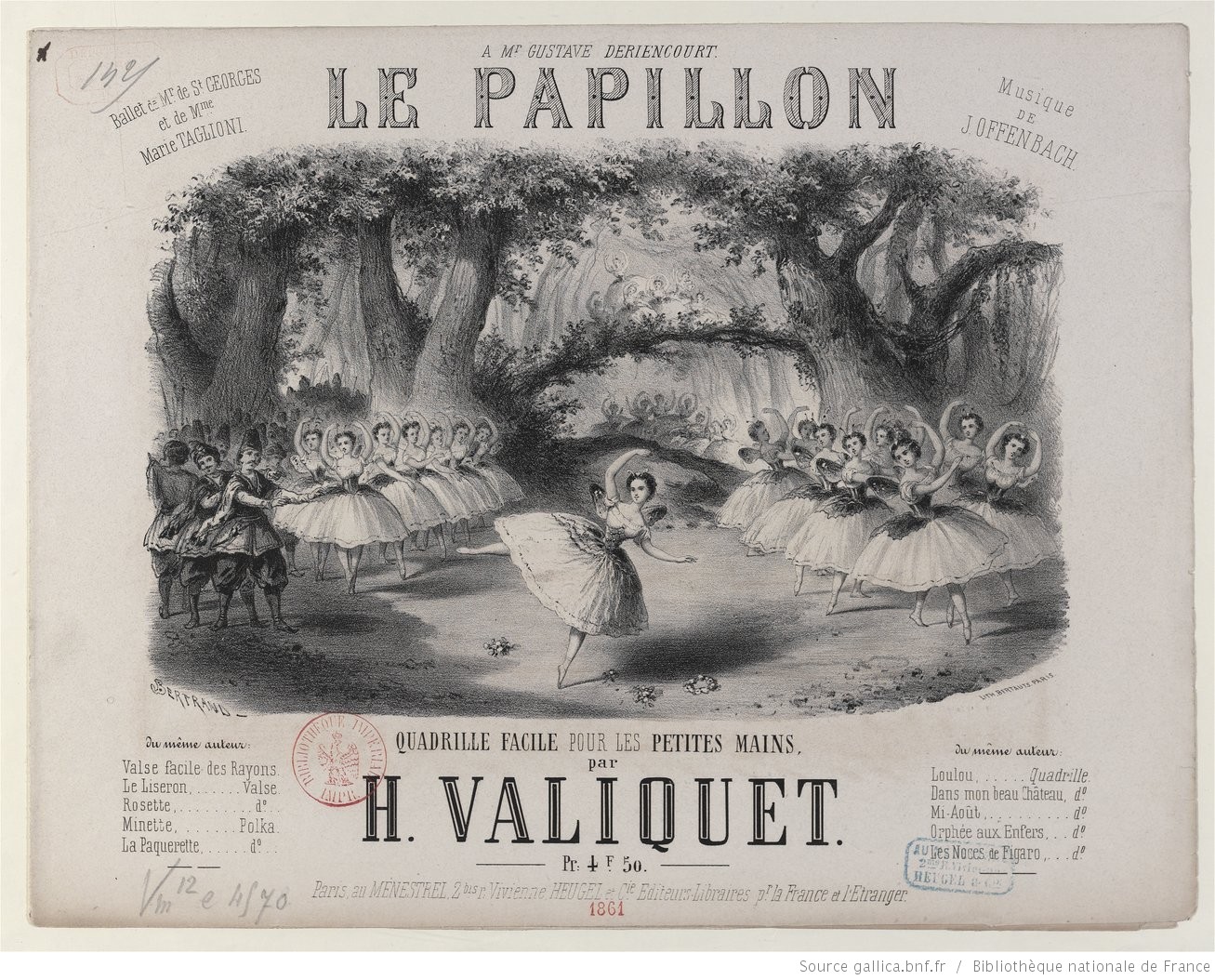 Fig. 9 - A pamphlet of Le Papillon (1861).
1861-1870: Her ballet was a triumph until 1863, when Emma Livry died on stage for a tragic accident (her costume caught fire by a gas lamp used for stage lighting). Her financial situation get worse during the Prussian War of 1870, so she was forced to move to London where she taught social dance to children and society ladies. One of her student was Mary of Teck, grandmother of Queen Elizabeth II.
1871-1880: In 1880 she moved to Marseilles.
1881-1884: She died in France in 1884. Her body was moved to the PèreLachaiseCemetery in Paris. There have been some misunderstandings about the tomb of Marie's mother, Sophie Karsten, placed in Montmartre: as we can see in the image (Fig. 10) a lot of point shoes, offered by Marie's fans, are placed on the grave, but in reality this is Sophie Karsten's one.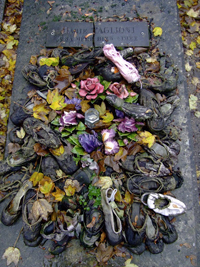 Fig. 10 – Taglioni's grave in MontmartreCemetery.
Legacy: As we have already said, Marie Taglioni was the first ballerina to dance en pointe for a work's entirety. We can see her legacy in the ballet structure of nowadays: after her performances the pointe work has become an integral part of ballet training, reaching a real importance in each choreographic work (not being anymore just an acrobatic trick). She has also created a new delicate style with balanced poses, as the arabesque, and established new standards of technique that every professional dancer has to reach.
Her role in La Sylphide was represented nowadays from other famous ballet dancers, like the Italian Carla Fracci, recorded in a video in 1987 from a television programme.
Other interesting video have being made by the Royal Opera House's channel on Youtube, in which it is shown the evolution of pointe work and the biography of Marie Taglioni.